Falkor Defense

FALKOR Defense is a world famous firearms manufacturer located in Kalispell Montana. Its company foundation is based on innovation and developing technologies that can be used for military and civilian applications. FALKOR Defense, named brand of the year Shotshow 2017, recruited world class engineer and designer in making their products. With the use CNC, Anodizing and Assembly, its products are all quality ensured, innovated and value-added.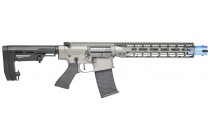 The wait is over. The new Blitz SBR represents the latest technical advancements in todays modern sporting rifles, boasting unparalleled control and reliability. The upper and lower receiver sets are precision machined in house to optimize operation addressing carrier-tilt and wal..
$360.00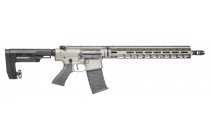 The Falkor Recce rifle from EMG provides the operator with a lightweight, nimble and accurate alternative to traditional heavier profile barreled rifles. The Recce is steeped in history, originally designed in-house by U.S. Navy SEAL Team armorers, and later by the Naval Surface W..
$370.00
Showing 1 to 2 of 2 (1 Pages)
Powered By OpenCart APS Conception © 2017