Dragonfly Dual Power Pistol Top Gas
Brand:
APS
Product Code:
Dragonfly-T
Reward Points:
600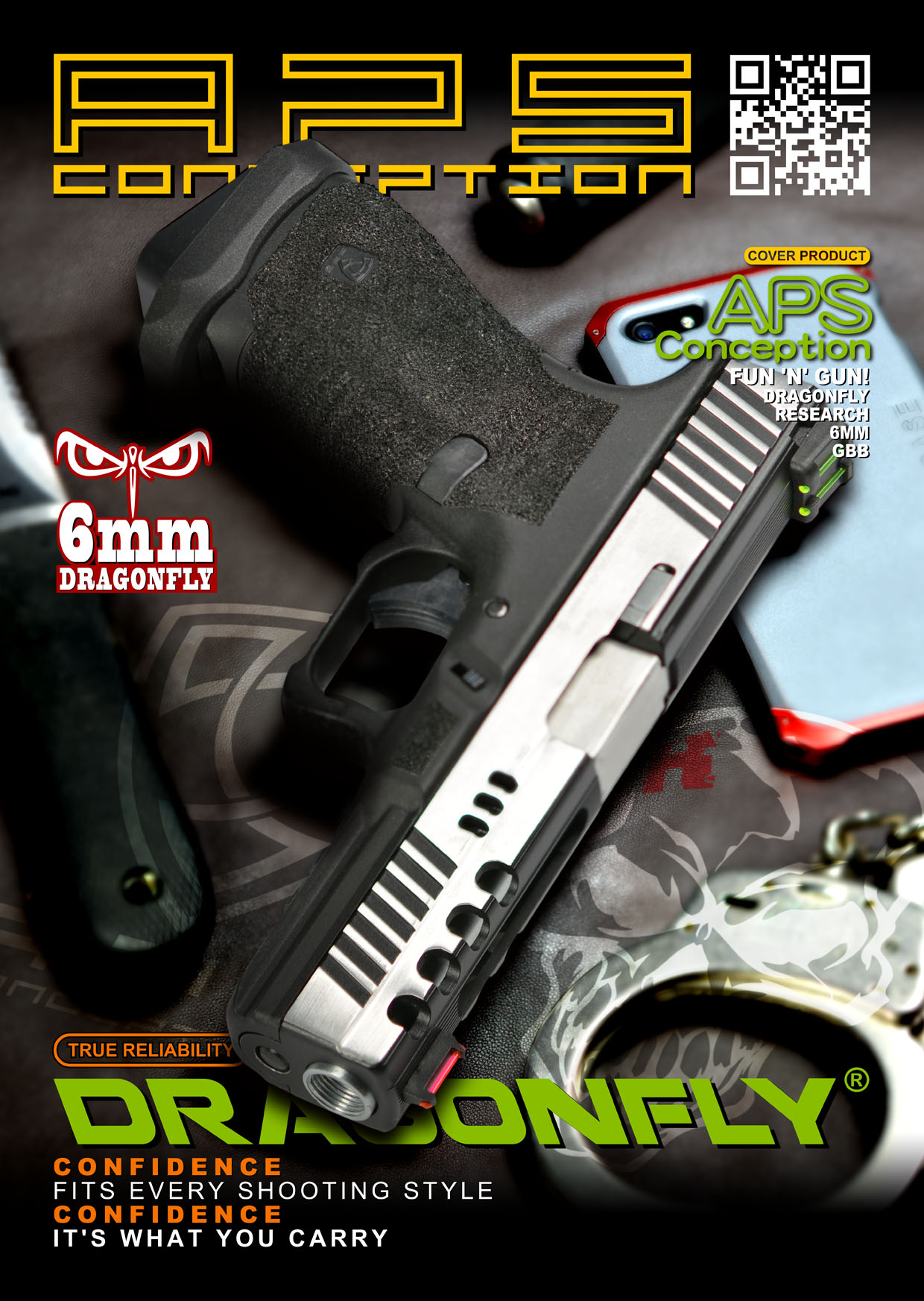 **** Dual Power (Green Gas / Co2) version are for worldwide Customer ****
If you specifically needs Co2 or Green Gas only, please notify us before purchasings
This Item is Dragonfly-T (Standard comes with Top Gas Magazine)
After nine months of development, a "dual power" pistol (Co2 or Top Gas) is ready to launch in the market this month. A Pistol that takes either Co2 or Top Gas without modification needs. With serious research and development, APS Top Gas magazine perhaps one of the world's best "Airsoft Glock" magazine find in the market.
Regarding to this pneumatic pistol, not only to maintain the performance of the previous ACP series "far, accuracy, durability, straight", but also make a beautiful design on this match grade pistol. In fact, our goal is to put this dual power pistol to in the market for customers who are looking for custom gun.
The first "Dual Power" pistols is called "Dragonfly". When it comes to appearance or performance, these pistols are perfect for 3 Gun or IPSC matches.
Operating our dual power pistol is simple, just plug in the Co2 magazine or Top Gas magazine, the gun will work. No modification is needed.
Features:
CNC Racing Style Slide / Fiber Optics Sights / Stipping on the Grip / Magwell / Aftermarket Holster Compatible / Dual Power Source
Specification:
Inner barrel size: 6.03mm
Energy Source: Green Gas or Co2
Velocity: Green Gas (Average 270 FPS) / Co2 (Average 340 FPS)
Maximum Range: 45 Meters
Effective Range: 25 Meters
Fire Selector: Safe / Semi Auto
Magazine Capacity : 22 + 1 Rounds
Inner Barrel Length: 136mm
Weight: 0.9 kg
Write a review
Your Name:
Your Review:
Note: HTML is not translated!
Rating:
Bad
Good
Enter the code in the box below:
Powered By OpenCart APS Conception © 2018