Synthetic Lubricants Spray
Brand:
APS
Product Code:
CAM056
Availability:
Out Of Stock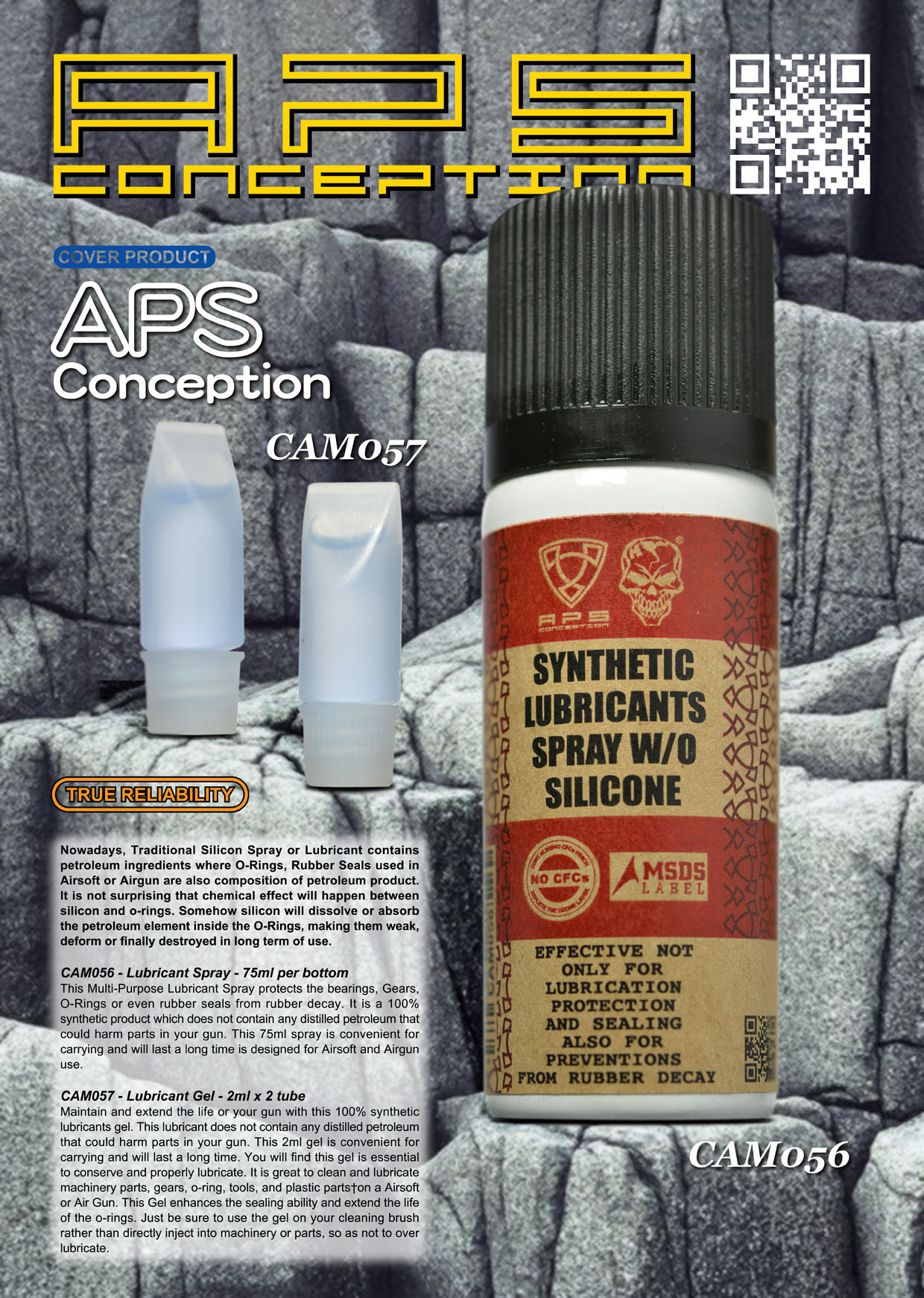 Nowadays, Traditional Silicon Spray or Lubricant contains petroleum ingredients where O-Rings, Rubber Seals used in Airsoft or Airgun are also composition of petroleum product. It is not surprising that chemical effect will happen between silicon and o-rings. Somehow silicon will dissolve or absorb the petroleum element inside the O-Rings, making them weak, deform or finally destroyed in long term of use.
**Advance Lubricant provided by APS**
CAM056 - Lubricant Spray – 75ml per bottom
This Multi-Purpose Lubricant Spray protects the bearings, Gears, O-Rings or even rubber seals from rubber decay. It is a 100% synthetic product which does not contain any distilled petroleum that could harm parts in your gun. This 75ml spray is convenient for carrying and will last a long time is designed for Airsoft and Airgun use.
Write a review
Your Name:
Your Review:
Note: HTML is not translated!
Rating:
Bad
Good
Enter the code in the box below:
Powered By OpenCart APS Conception © 2018