Cartridge 870 Red
Brand:
APS
Product Code:
CAM870RED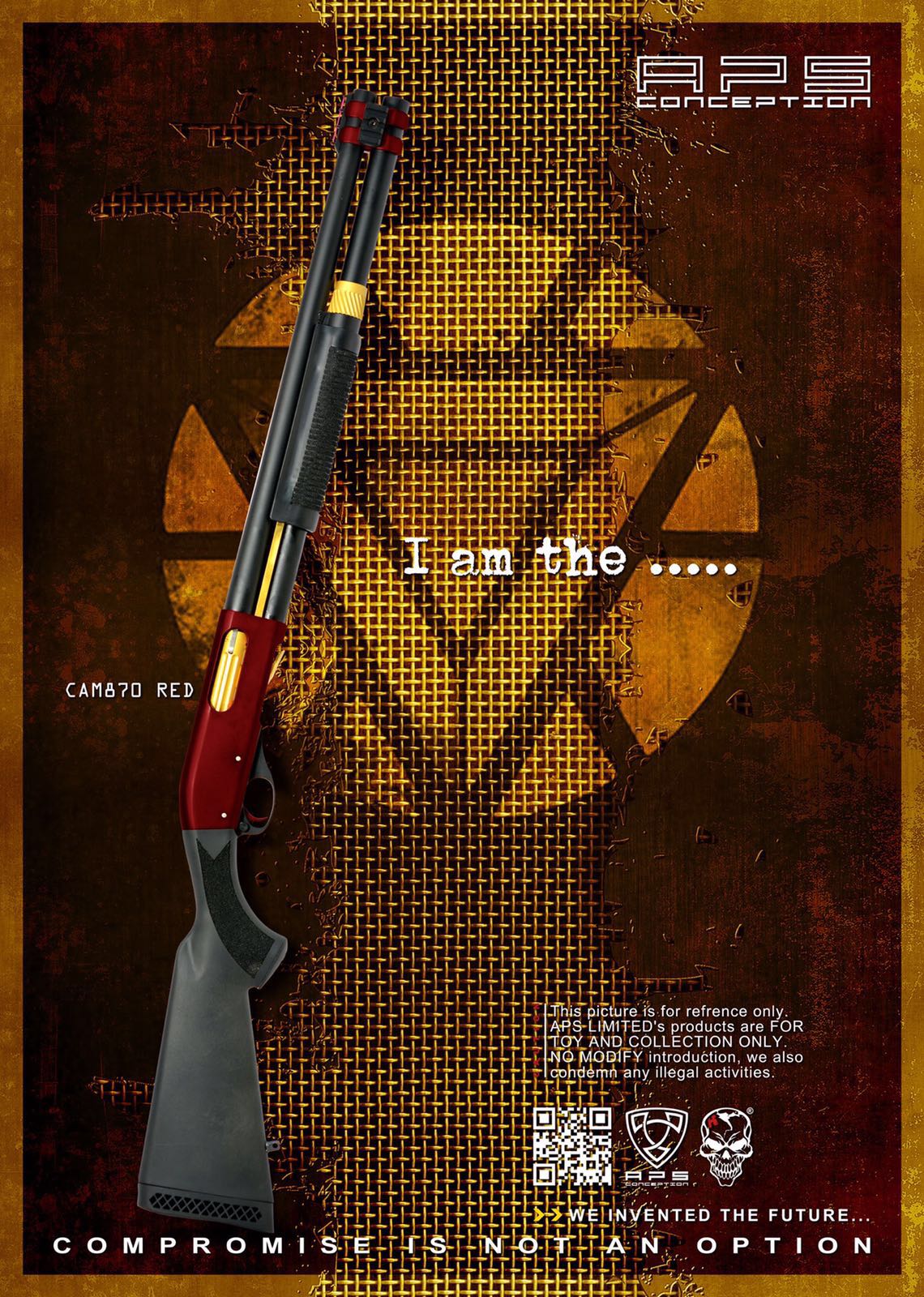 CAM870RED
CAM870RED is a precious Airsoft Shotgun out of the ordinary. The Gold and Red paint job will definitely attract people eye sight. If you want to stand out from traditional plain shotgun, CAM870RED is your choice
This CAM870RED has the same quality build as other CAM870 series.
Caliber: 6mm BB
Outer barrel size: 18mm
Energy Source: Rechargeable Co2 Cartridge
Velocity: 280 ~ 330 FPS @ 0.2g BB x 12 (Shower Mode)
Maximum Range: 30 Meters
Effective Range: 20 Meters
Fire Selector: Safe / Fire
Plastic Hand Grip and Forend
Metal Body
Rate of Fire: Pump Action Single Shot
Shell Capacity : 7 + 1 Rounds
Length 100cm(L) x 12cm(H) x 3.8cm(W)
Weight: 2.7 kg
Package includes:
1 x CAM870RED Shotgun
1 x User Manual
1 x Co2 Charger
2 x Cartridge Shells
1 x Catcher Bag
50 x Wad
50 x Sealing Paper
Write a review
Your Name:
Your Review:
Note: HTML is not translated!
Rating:
Bad
Good
Enter the code in the box below:
Powered By OpenCart APS Conception © 2017